Are you licensed and insured?

If you're looking to hire an photo booth company, you must be cautious to avoid hiring someone who's only doing it for an interest.
Many things can go wrong at an event that is formal and you need to make sure the photo booth company is prepared to deal with it.
What kinds of booths do we have?

Some companies offer an upgraded tablet as their sole photo booth. While there's nothing wrong with this, there's a big distinction between someone who purchases a lot of iPads and someone who takes enough time and money to purchase premium professional photo booths.
A expert photo booth vendor will have many different photo booth types for every kind of event or client.
What's included?

When it comes to photo booths, as with the majority of things, you get what you pay for.
A photo booth company with a low-cost deal may charge additional for stuff you'd expect to be included, like props, backdrops, or prints. When you talk to any company ensure that they're specific about what their cost includes.
How many hours of service?
Does the setup and teardown cost include?
Will you bring props? A table for props?
Does it come with a backdrop?
Will you get copies of the images you've that were taken?
The last thing you want is any unpleasant surprises to be revealed on the big day.
What features do the photo booths have?

Photo booths aren't the same as they were in the '80s.
Modern day photo booths offer different size prints and digital images. They also allow social sharing, and even video messaging!
If you're set on a model that makes animated gifs, for example this is something that you'll need to ask each photo booth company as you meet with them. If having 4×6 prints instead of the typical 2×6 strips is important to you then ask about it also.
What does the setup look like?

Request photos of the photo booth setup. Some businesses put up inexpensive pipe-and-drapes to hide a grotesque booth. Others strew the area with cords , and leave props scattered all over the table.
Does the booth have an attendant?

However, even the photo booth works perfectly, it won't be any good to your guests if they can't find out how to use it.
Do not hire a photo booth company if they don't include an attendant with each rental. Photo booth equipment is sensitive and costly; you do not want them to accuse you in the event of something going wrong. In addition, you want to ensure that every customer gets a top-notch experience.
Do you have the capacity to accommodate my location?

A small historic venue with narrow doorways and staircases can be a deterrent to any photo booth company that only offers massive booths. A venue that is outdoors without covering might not be friendly to any booth at all.
Before you sign up with a photo booth company, make sure that they are familiar with the venue you're planning to use. Any professional wedding vendor must have a good understanding of the majority of the wedding venues in your area including how to get to them as well as what the floor plan is, and the event manager's name.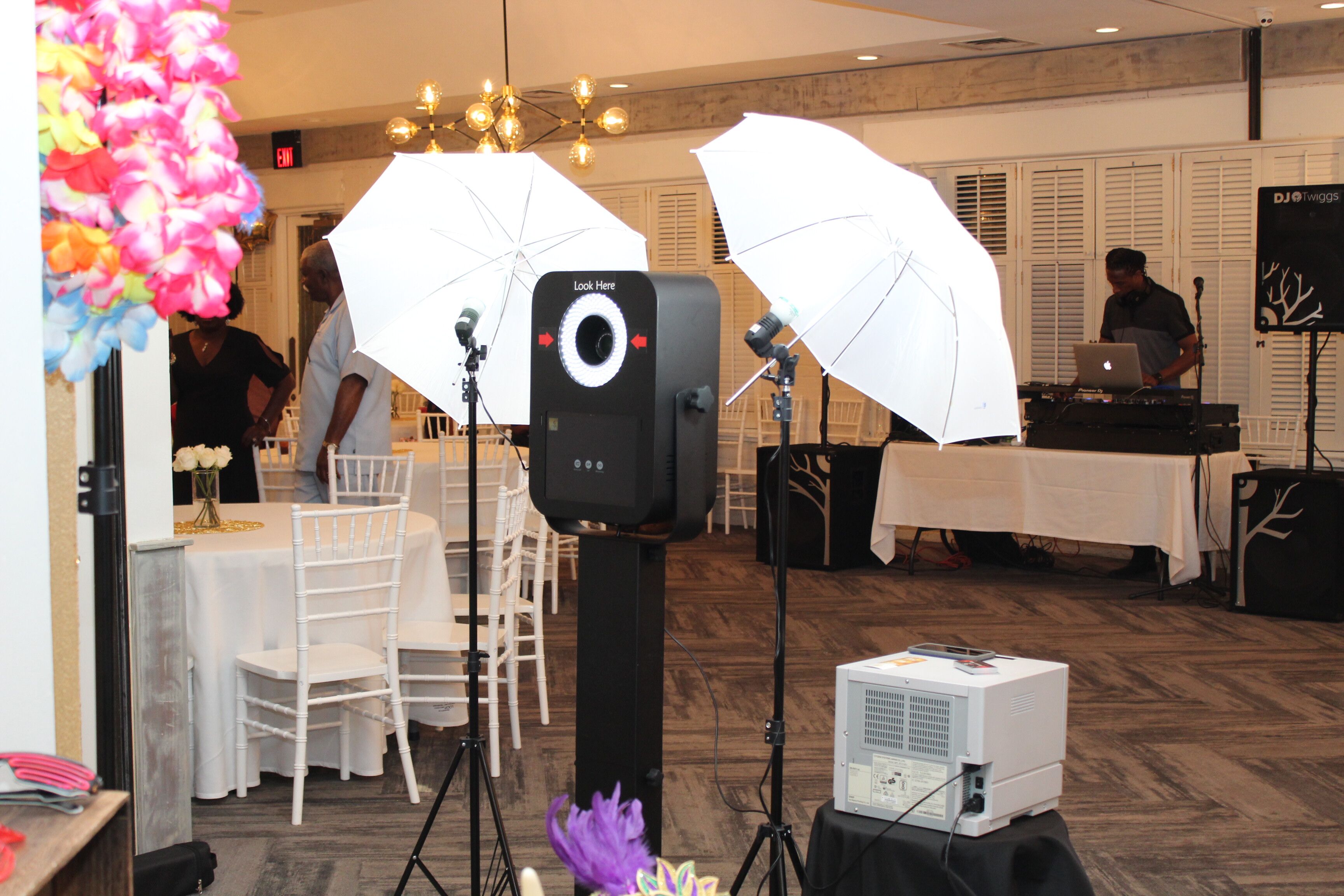 What are your opinions?

Honest, unbiased reviews from an independent source are one of the best methods to evaluate the quality of a photo booth company's quality.
Ask your family and friends who have recommendations. You can look up the reviews of the company through their official social media pages and sites like Google and Yelp. Anyone who doesn't be forthcoming regarding their reviews is one you shouldn't deal with.